The Six Bells Ruislip
The Six Bells Ruislip

A pub which is not a pub anymore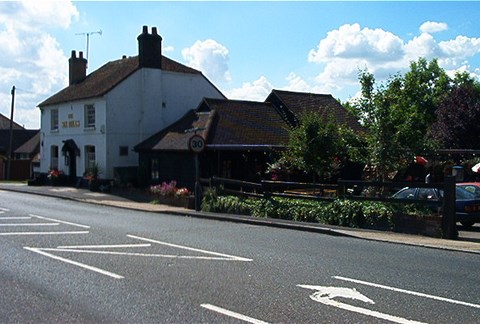 The Six Bells may be found more or less where Bury Street changes in to Ducks Hill Road near Ruislip Lido. It had a reputation locally as a community pub and has embraced Ruislip Common that it backs on to. The large gardens to the side include an array of out buildings that come to life at busy times and during its well run "fun days". It was well run and popular, deservedly so. But at a price. Gone is the little pub that ramblers went in to wearing green wellies for a half of cider. Gone are the anchovies on the tables, gone is that feeling of a country pub so near the town. Instead it is the younger set that frequents the pub drinking pints and bringing with them their children.
Ruislip lost a little something when this pub changed direction, a change that was needed if the pub were to survive, for giving away anchovies and selling two half's of cider does not keep you in business, selling bottles of pop to kids, by the crate full, does. Shame.
But the old building still stands, and hopefully will stand for many years to come, in whatever form.
The pub was then closed for a while and re-opened on 9th November 2009 as "Cafe @ the Six Bells" a pub which seems to be all things to all men. It is a restaurant, so you can eat in there, and out the back some nights it is a disco, so you can dance in there and it is a pub so you can drink in there.
Then it closed again in about 2015 and reopened in September 2018 as an Arens Bar, which is really a restaurant and thus it is no longer a pub.
See web link here
---