Sweeneys Ruislip High Street
Sweeney's in Ruislip High Street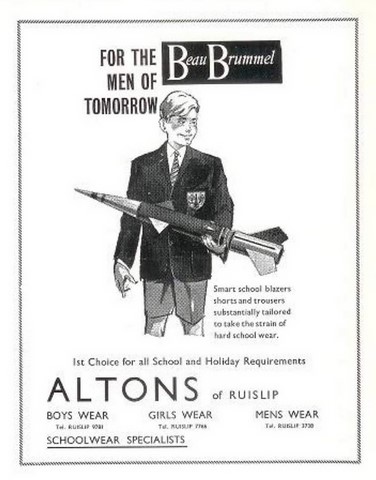 Closed around 2015
Formerly Alton's the outfitters and school uniform shop in Ruislip High Street now a trendy pub Sweeneys was a popular pub which was eventually taken on by the people who (then) owned The Woodman in Eastcote and turning in to
Bar 101
a trendy nightclub type place with a late licence.
This eventually closed down having had their music licence revoked and in 2020 became a restaurant, and the people living locally slept soundly again.

Where was it, by road

Midway between Ickenham Road / Midcroft crossroads and the traffic lights at King Lodge in Ruislip High Street.
---
Did you know that there are actually five web sites in the Ruislip Online group when Ickenham Online is taken in to account..

Brief details are show below. Some of the web sites are very large!


So, as well as the one you are looking now which is mainly historical pieces below are some other web sites about Ruislip that may interest you.