Secret Eastcote
Secret Eastcote by Andy Weller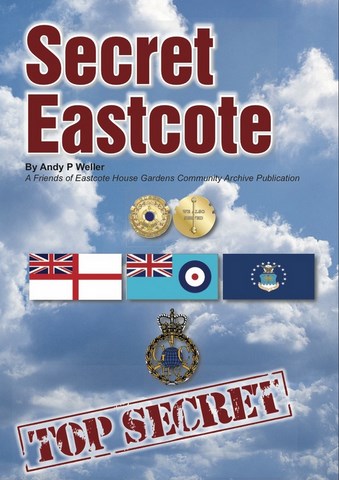 This Friends of Eastcote House Gardens book provides details of when the former
Government site in Eastcote
served such an important role as an outstation for the code breaking operations at Bletchley Park in WWII. This includes personal memories from former Wrens when the site was designated as Pembroke V 'the concrete ship in dry dock'. Eastcote also played a vital role in WWII when Lady Anderson's house of Eastcote Place was used by RAF Northolt as an Alternative Operations Room and later by the U.S. Army Air Force. Andy Weller is grateful for the generous cooperation of the RAF's historian at RAF Northolt in bringing this story to life.
After the war the site was the first home for GCHQ during the Cold War. The site then operated in two parts. At the Eastcote Road end all branches of the U.S. military at some time used the site. At the Lime Grove end the site was used for UK Government purposes. These aspects are covered in the book and the author Andy Weller worked on the site in the 1980s.
Priced at £10 all money goes to the Friends of Eastcote House Gardens. Copies of the book are available from
andy_weller@hotmail.co.uk
(that is andy underscore Weller) or
Lesley.Crowcroft@gmail.com
This book and our previous title 'Eastcote House and Gardens: The People and the Place' will be available at future Friends of Eastcote House Gardens events but can be posted at an additional cost or collected from Andy's home address.