Queensmead School
Queensmead School | Queens Walk South Ruislip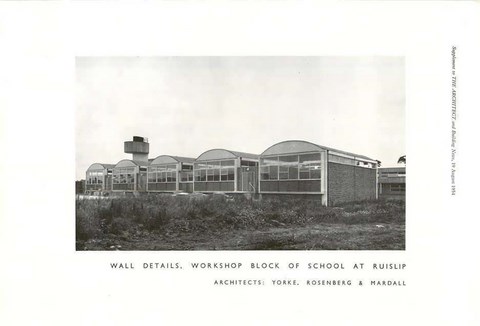 (Opening comments from a Ruislip, Northwood & Eastcote Local History Society publication from 1992)

The school was opened to pupils on 8th September 1953. It was planned as a secondary modern school to accommodate 720 pupils between the ages of 11 and 15, although when it opened there were 402 pupils and 19 staff.

At the time it was viewed as a "school of the future" with its modern architecture and its advanced ideas of sound proofing. These included double-glazing, ceilings of a sound absorbent material and air conditioning. All these fixtures were considered necessary because of the noise from the nearby Northolt airport.
---
Queensmead School | Queens Walk South Ruislip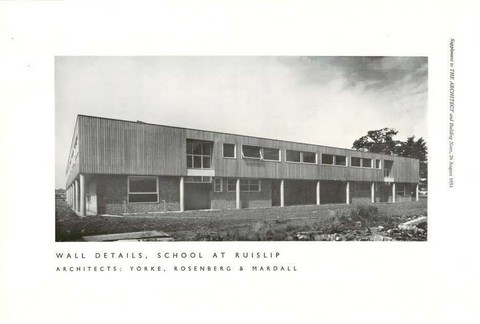 The school was visited by the Minister of Education, the Right Honourable Sir David Eccles, on 2nd December 1955 to view the buildings, although the gymnasium was unfinished still. The official ceremonial opening was on the 14th December 1955 when Alderman Mrs. Crump, Chairman of Middlesex Education Committee, officiated.

In 1983 it was on a possible closure list and although it was reprieved it was again suggested for closure in 1990 because of a surplus of secondary school places in the borough.
---
Queensmead School | Queens Walk South Ruislip