Northolt Park Racecourse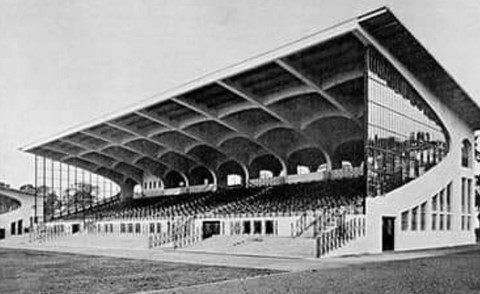 Just a stone's throw from Ruislip there once stood a fairly substantial racecourse which was in effect the headquarters in the UK for Pony Racing.
Opened on May 18th 1929 the course was host to around 56 meetings a year (about double the number put on at other courses in the country) it was really quite innovative for the time and very popular.
Sadly the popularity did not transfer to profitability and by 1937 financially it was struggling.
---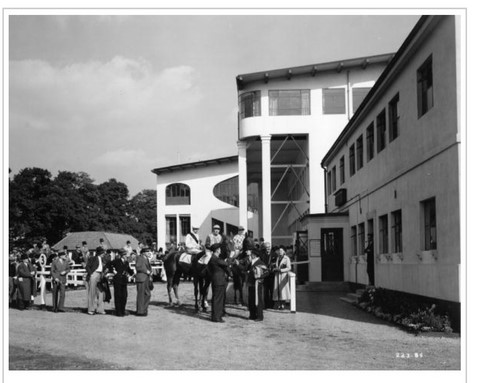 It was still holding meetings right up until the advent of WWII but then closed and the site was mainly for the storage of munitions and supplies and eventually a POW camp was put on some parts of it.

Although racing resumed after the war in August 1946 the site was subjected to a compulsory purchase order from Ealing Council and some 300 houses now stand there.
---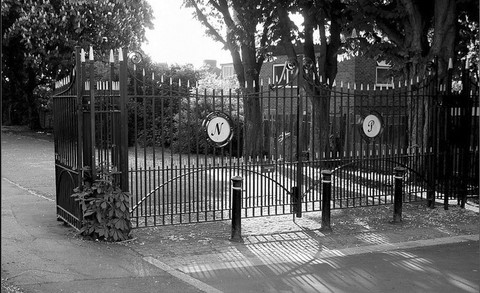 On Dabbs Hill Lane there are some gates where you can access the recreation ground. These are replicas of the gates for the racecourse that once stood there.

The whole course only operated actively for 11 years, where a gap of five years for WWII when it was closed in effect meant is was there for longer, but only in operation for 11.

---
Where was it?
Go down to South Ruislip and at the "Eastcote Arms Roundabout" (Or "Kodak Roundabout" as some may know it) turn up towards Northolt on Field End Road (A312) passing between the former Eastcote Arms and the area where Wickes and Matalan now stand.

Pass Safestore on your right and under the small double railway bridge. The site of the former racecourse is then, more or less, to your left.

Here you will find roads with the names of well-known racecourses around the UK such as Epsom Close, Doncaster Drive, Kempton Avenue, Ascot Close etc.
---
Video at Northolt Park Racecourse
Video At Northolt Park Racecourse
Video At Northolt Park Racecourse