Ngong School Ruislip
Ngong School Ruislip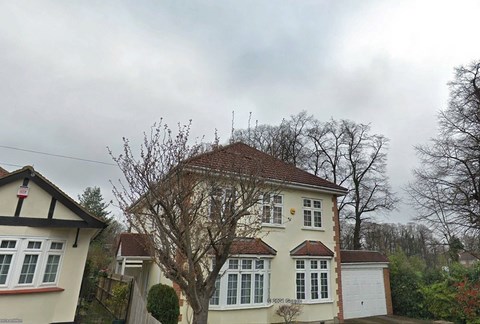 (Opening comments from a Ruislip, Northwood & Eastcote Local History Society publication from 1992)
THE "NGONG" SCHOOL: Ruislip
Nothing is known of the history of this small school. Even its exact location has yet to be established. (But see below) The only information so far discovered is contained in a school inspector's report of an inspection on 1st March 1950, details from which are given below.
Premises and Equipment: The classroom comprised the front room of a small bungalow. Two tables and four long benches were provided for the children. Natural lighting of the room was satisfactory. Heating was provided by a one bar electric fire, supplemented by a small oil stove. The children had use of a W.C. and wash basin. The garden at the back of the bungalow was used for physical exercises. The supply of books and other equipment was described as adequate for the number of pupils and the work that was attempted.

Staff and Pupils: There was one unqualified teacher with fifteen young children:- ten under five years, four aged five to six years, and one over six years.

Curriculum Formal: instruction in the three R's, and lessons in various forms of simple handwork. In good weather, the children took part in what was described as "A Little Drill".
Ngong School/-
Fees: £3.5s (£3.20) per term. (School hours were from 9.15 a.m. to noon.)
Comments: The school inspector remarked that the children were treated in a kindly way, and four of the five pupils of statutory school age were making fair progress in writing and number. The six year old pupil was described as very backward, but had been attending school for less than two terms.
(It appears it may also have gone by the name Ruislip High School)

---
Ngong School Possible Location?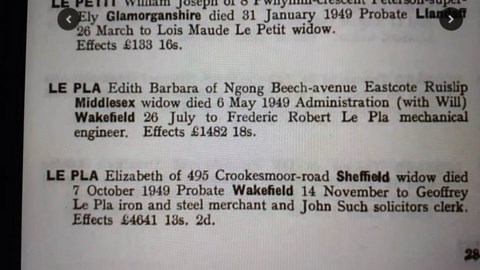 Edith Barbara Le Par nee McNaught and her sister Ellen Cunningham Melvin nee McNaught lived there although Edith and her husband were living there in 1939. No indication of a profession for women but they were elderly by lates 1940's. All the houses in Beech Avenue had names so its just a matter of matching a later house number to the name but Ngong were the first house in the road so either 1 or 2.
(From this it is deduced that number 2 Beech Avenue in Eastcote was at some point called Ngong and ,as number one is a bungalow that looks too small to be a house and a school, it is assume the school was also there. (ROL))
---