Murder In Ruislip of Jasmine And Prisha Solanki
Forward: Murders In Ruislip

It should be note that Ruislip Online does NOT own copyright to any of the words or pictures on this page and the information here is offered by way of local interest.

Ruislip is, statistically, a very place safe to live. However over the years there have been a handful of murders committed in the area and the known ones are set out below in date order. I am grateful to those that wrote the articles in the first place and all I have done is chronicled them together.

By a strange coincidence the murders of Jean Townsend (1954) and Osman Shidane (2018) occurred in more or less the exact same spot. (The latter was eventually deemed manslaughter.)
---
Jasmine And Prisha Solanki, 2013, Ruislip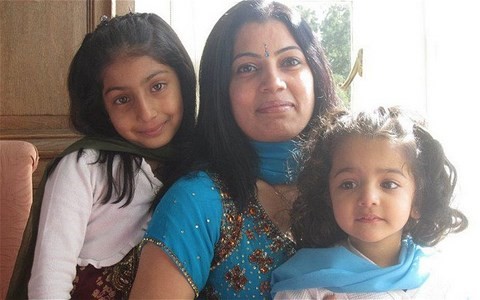 Nine year-old Jasmine Solanki and her four year-old sister Prisha Solanki were killed by their mother on 12 April 2013.

The two girls were found lying next to the dead body of Heena Solanki, 34, in her bed at their home in Midcroft, Ruislip, later that evening.

A post-mortem found all three died as a result of substance intoxication associated with ligature compression.

The inquest at West London Coroners Court heard Mrs Solanki had taken some acid from a locked cupboard at the school where she worked as a lab technician.

She then poisoned her daughters and strangled them before killing herself. A suicide note was found at the scene.

Widower Kalpesh Solanki said: "Prior to her death I believed that Heena was happy and content. We lived a nice life with our two children, Jasmine and Prisha.

"The only thing that I was aware of that made her unhappy was that we lived with my parents. This issue got her down at times but it's the only issue I can think of."

Coroner Chinyere Inyama concluded that Solanki took her own life while Jasmine and Prisha were both unlawfully killed.
---