Murder In Ruislip of Gloria Booth
Forward: Murders In Ruislip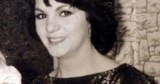 It should be note that Ruislip Online does NOT own copyright to any of the words or pictures on this page and the information here is offered by way of local interest.

Ruislip is, statistically, a very place safe to live. However over the years there have been a handful of murders committed in the area and the known ones are set out below in date order. I am grateful to those that wrote the articles in the first place and all I have done is chronicled them together.

By a strange coincidence the murders of Jean Townsend (1954) and Osman Shidane (2018) occurred in more or less the exact same spot. (The latter was eventually deemed manslaughter.)
---
Gloria Booth, 1971, South Ruislip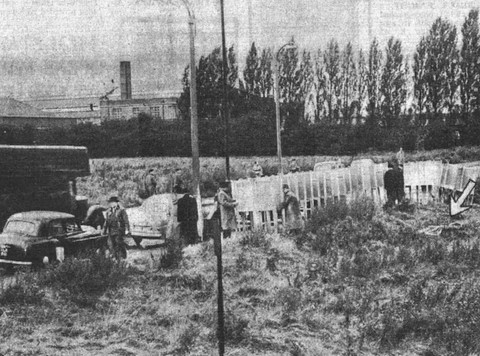 In June 1971, South Ruislip was the scene of another murder. On the morning of Sunday 13 June, the naked body of Gloria Booth was discovered on a recreation ground off Nairn Road, approximately half a mile from South Ruislip Underground Station and a mile from the scene of the Townsend killing. Like Jean Townsend, Mrs Booth – a 29-year-old housewife from Ealing - had died from strangulation and it appeared that once again a scarf had been used. This led at least one journalist to refer to the area as "Ruislip's Murder Mile".

A man described by police as a maniac grabbed Mrs. Gloria Booth, 29, probably at a bus stop outside a pub in South Ruislip Park, London, and took her off to a garage somewhere near Ruislip. There he tortured, mutilated, and murdered her that same night. The killer was thought to be impotent, as no sexual intercourse took place.

Gloria's partially clothed body was found next day, Sunday, June 13th, 1971, dumped in a park near the Polish war memorial on the A40. One of her shoes had been carefully hidden under a hedge, in contrast to the rest of her clothes, which were strewn around her body.

At the inquest the coroner said the case had aspects of "an extremely disturbing nature" and "unusual features" which would not be disclosed until an arrest was made.
In an article dated 5th January 2014 the sister of Gloria Booth says she is convinced the murder was carried out by Peter Sutcliffe (The Yorkshire Ripper).

---