Murder In Ruislip of Alfie Stone
Forward: Murders In Ruislip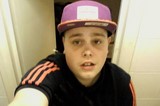 It should be note that Ruislip Online does NOT own copyright to any of the words or pictures on this page and the information here is offered by way of local interest.

Ruislip is, statistically, a very place safe to live. However over the years there have been a handful of murders committed in the area and the known ones are set out below in date order. I am grateful to those that wrote the articles in the first place and all I have done is chronicled them together.

By a strange coincidence the murders of Jean Townsend (1954) and Osman Shidane (2018) occurred in more or less the exact same spot. (The latter was eventually deemed manslaughter.)
---
Alfie Stone, 2015, West Ruislip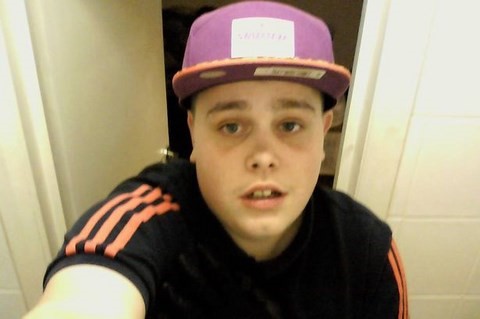 Alfie Stone, 18, was stabbed to death in Ickenham (near West Ruislip station) on 9 November 2015.

Police and paramedics were called to the scene outside a Tesco store in High Road at 5.35pm.

Alfie, who lived in Hillingdon and was a pupil at Pield Heath House academy in Uxbridge, died after being taken to hospital. A postmortem found he suffered three stab wounds to the chest including a fatal injury to the heart.

On 11 November Maxine Benson, 32 (21.05.83) of no fixed address was charged with murder. The next morning Corinne Cripps, 29 (01.05.86) of High Road, Ickenham and Steve Hawgood, 28 (01.05.87) of Kingston Avenue, West Drayton, were charged with murder.

They went on trial at the Old Bailey on 5 April 2016. On 26 April 2016 the jury convicted Benson of murder. Hawgood and Cripps were cleared of murder but face a retrial on the lesser charge of manslaughter..

The court heard the dispute started two days before the murder after Alfie's brother Jake took pasta from the communal kitchen at a block of flats in Ickenham High Road.

Both boys returned on 9 November 2015 to collect some possessions left at the flat by their sister, a former tenant.

A row broke out near the rear of the flats and Benson grabbed a knife and chased Alfie and his brother into the High Road. Witnesses saw Alfie trying to defend himself with an advertising board in the street outside Tesco Express.

Prosecutor Tony Badenoch QC said: 'Maxine Benson wielded the knife and was witnessed to do so both by members of the public and CCTV as she knifed him in the chest and then left the scene leaving him lying dying.'

Benson, who had previous convictions for robbery, assault and possession of an offensive weapon, admitted manslaughter but claimed she forgot she was holding the knife and did not intend to cause serious injury.

On 27 April 2016 Benson was sentenced to life imprisonment with a minimum of 23.5 years before parole.
---