Dakota lands on a house in Ruislip
Dakota crashes on to a roof in South Ruislip.
On December 19th 1946 a Dakota plane took off from RAF Northolt and ended up crashing on to the roof of a pair of semi-detaiched houses in Angus Drive South Ruislip, where one house was subsequently named Dakota Rest in memory of the event.
If the stories are to be believed the pilot and co-pilot got out of the plane and came in to the house via the loft hatch! Miraculously neither were really injured.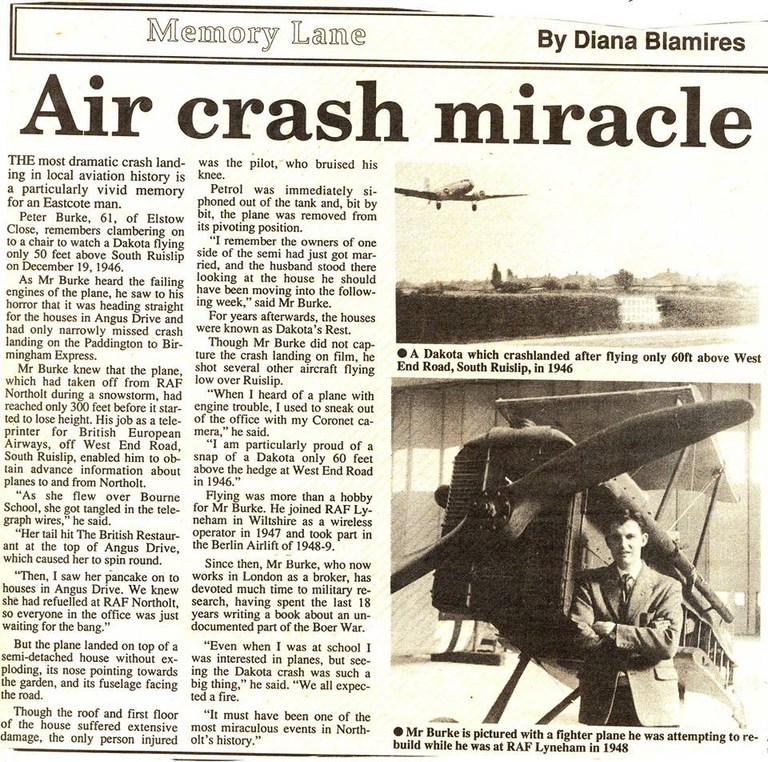 ---
Did you know that there are actually five web sites in the Ruislip Online group when Ickenham Online is taken in to account..

Brief details are show below. Some of the web sites are very large!


So, as well as the one you are looking now which is mainly historical pieces below are some other web sites about Ruislip that may interest you.