Bar 101 Ruislip
Bar 101 Ruislip High Street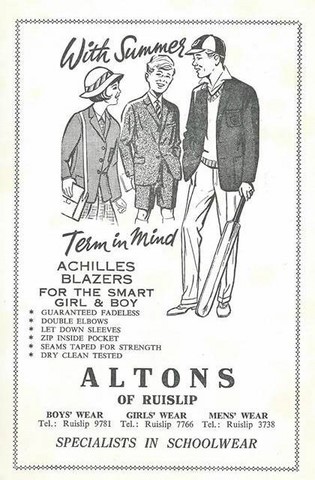 Closed in 2016 having lost their late night licence because of trouble.
Formerly Alton's the outfitters and school uniform shop in Ruislip High Street now a trendy pub, Bar 101 is owned by the same people that have The Woodman in Joel Street in Eastcote. From the day it opened it seems to have had a bad press with complaints of noise and late night nefarious antics in the High Street until the small hours. In 2016 the late licence was revoked and things have turned quieter it seems.

With its loud music (sometimes live bands) this pub was aimed at the younger set and attracts them in droves. Used to get very busy especially at weekends, queues to get in were not unheard of!

Where was it, by road

Midway between Ickenham Road / Midcroft crossroads and the traffic lights at King Lodge in Ruislip High Street.
Footnote
It then closed down and after a few different options it became
Kho Kho
(Correct 2020)