Boing 707 lands at RAF Northolt
Pan American Boing 707 lands at RAF Northolt by mistake.
On October 25th 1960 a Pan American (Pan-Am) Boing 707 jet with 41 passengers and crew on board landed at RAF Northolt by mistake!
The approaches to Heathrow and Northolt were similar in that each approach, when heading over London, had before them and very large and similar in appearance gosometers. The pilot is seems saw the gasometer and then beyond it the runway and assume it was Heathrow, when the gasometer was in Harrow. The Heathrow approach has a gasometer in Hounslow.

In order to try to prevent the same thing happening again on the Harrow gasometer it large letters the letters NO (for Northolt) were painted on it and on the one in Houslow LH (for Heathrow).
There were fears that the runway at Northolt would not be long enough to get the plane airborne again but with a light fuel load it subsequently took off and made the short journey to Heathrow.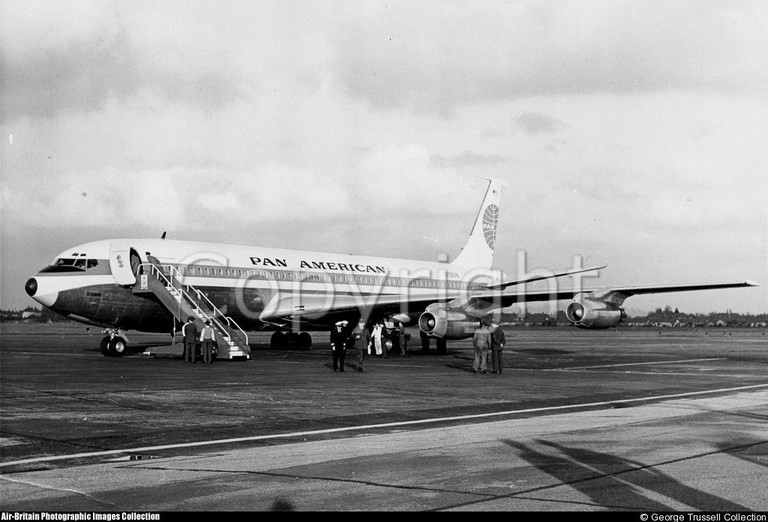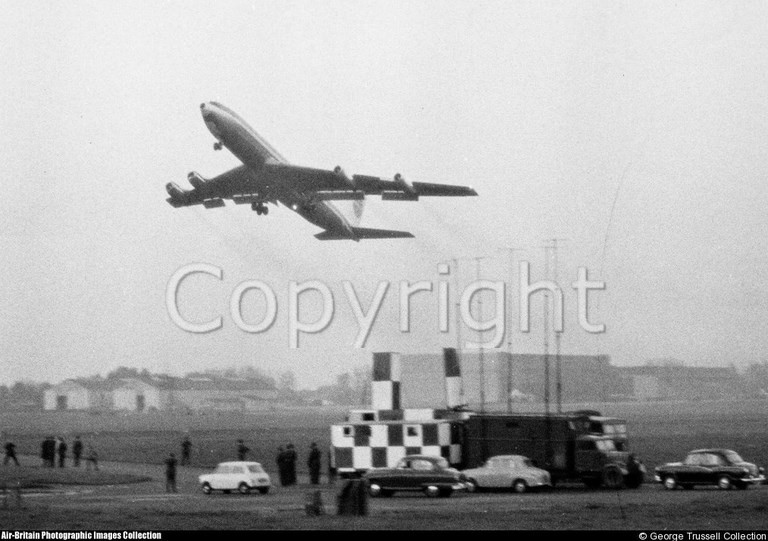 ---
Did you know that there are actually five web sites in the Ruislip Online group when Ickenham Online is taken in to account..

Brief details are show below. Some of the web sites are very large!


So, as well as the one you are looking now which is mainly historical pieces below are some other web sites about Ruislip that may interest you.